Souk and ye shall find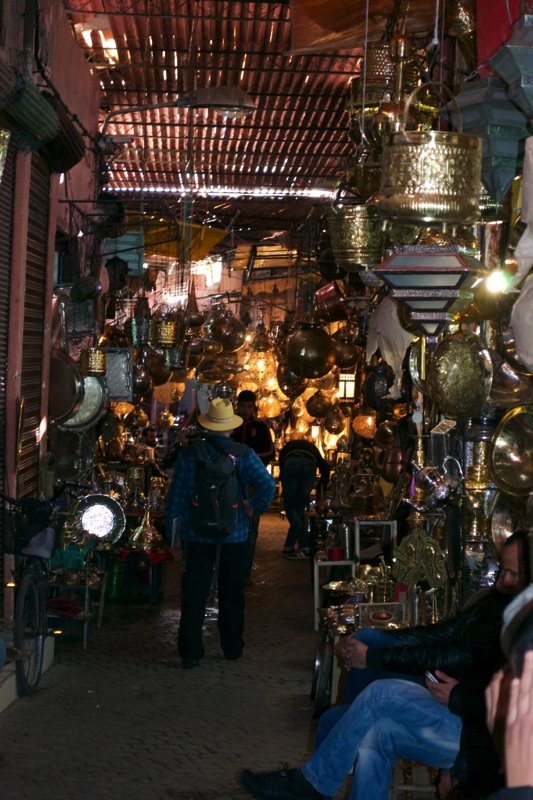 In a few hours the world around you can change: from the mundane and ordinary to an assault on the senses. The volume had been turned up: the heat, scorching sunlight, the myriad shapes, movements and sudden cooling of the shade. To witness the rise and fall of exotic dialects in concert with a symphony of intermarrying scents: the earthy musks of the desert plane, heady intoxicating spices, fresh and vibrant herbs, incense, leather and so much more! Ah yes, the souk: so other worldly, yet to me a familiar home from distant memories and dreams, possibly another life.
I recently headed out to Marrakesh for a long weekend break, primarily to escape the British winter misery.
This was my first time here and I did feel strangely at home. Maybe it was the wonderful hospitality of our host, Zohair (a Londoner of Morroccan extraction incidentally), or perhaps it was the medieval mayhem that similarly runs through the Indo-Gangetic Plane, to where I was often dragged (much to my chagrin) whilst growing up as a boy in London.
Regardless, Marrakesh was a joy. I could get used to living in a Riad: often described as a house with a garden turned inside-out. This makes sense in a country where temperatures often hit the fifties in the summer months: the central garden, complete with orange trees and pool is a wonderful shelter from the incessant melting fire outside. The smell of jasmine, boutique decor, unfaltering service (nothing was too much trouble), delicious rooftop breakfasts, and of course, unending trays of mint tea and I was well and truly sold (although it was my friend who nearly went native, donning the local djellaba).
So what of the food, I hear you ask? I am no expert on Moroccan cuisine and was happy to be educated whilst out there. My first taste of Moroccan food was a steaming bowl of harira at the rather splendid Cafe Arabe. A fitting introduction to the cuisine: a hearty lentil stew, studded with bits of lamb. The sweets and dates on the side initially confused me until it was explained that this dish is used to break the Ramadan fast, hence the need of a quick sugar hit!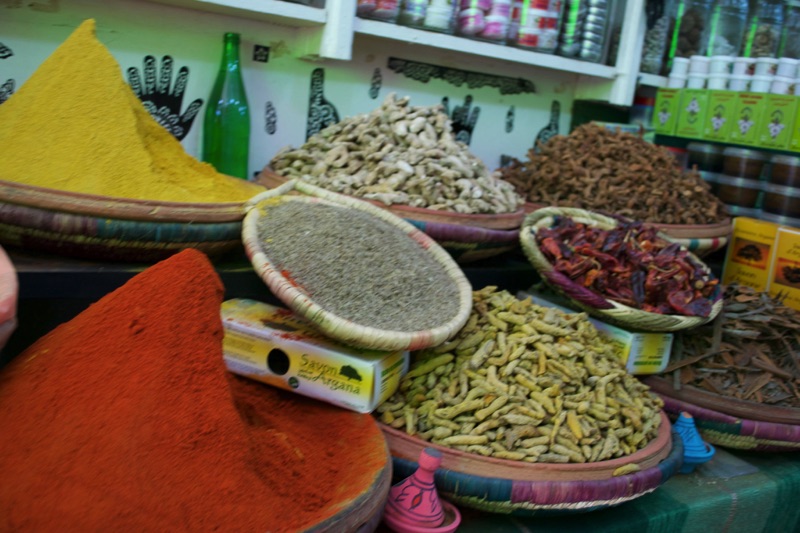 Since coming back I was fortunate enough to have hosted a cookbook club at my apartment where everyone cooked and brought along their dishes to mine. This month, we cooked from the various Moro cookbooks, and what a lunch it was: so many beautiful salads, vegetables, meat and fish dishes! I was astounded at the skill, passion and enthusiasm of my companions, and it reminded me why I love those books and the cuisine so much: it's really so, so varied in ingredients and flavours and a great healthy and nutritious balance.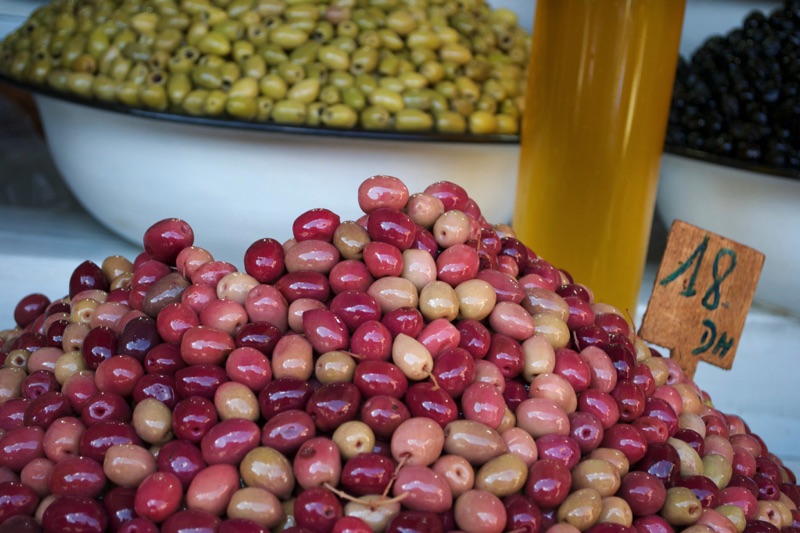 Moro, the restaurant, is of course, named after the Moors, who inhabited Morocco, as well as many parts of the Iberian peninsula. Moro takes license to surprise us with food that starts off in Spain and reaches out to Morocco but then also extends its tentacles out to other parts of the Eastern Med, such as Turkey, Lebanon and Syria.
So the holiday and cookbook event were totally in sync and my mind is busy processing Moorish tastes and smells. To this end I present you with a cheeky little recipe which will brighten up the dullest dish and bring some Moorish effervescence to your table.
Parsley and Fennel Seed Sauce
Much credit to the great Moro Restaurant and Moro Cookbook for this recipe: I have changed it to my liking by upping the level of fennel, and using modern technology rather than a pestle and mortar.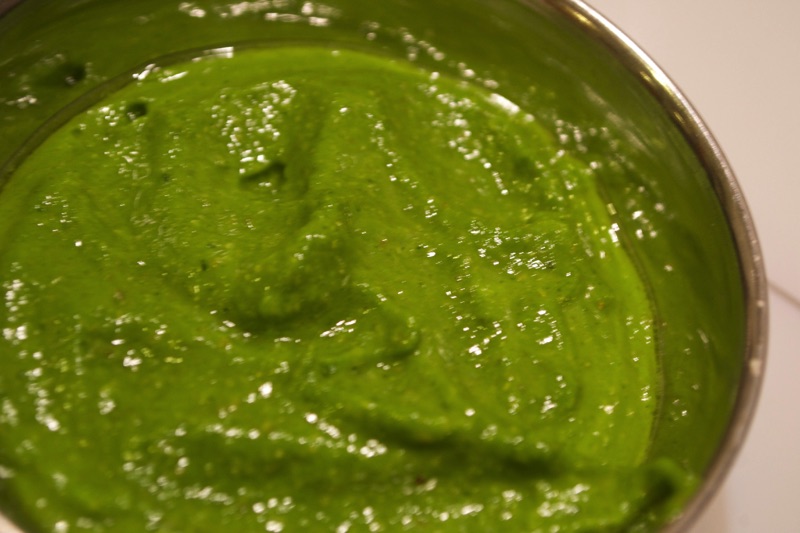 Ingredients
1-2 medium garlic cloves (I use two for a decent garlicky punch)
A good handful of flat-leaf parsley (a 25g bag, minus the large stalks)
3 teaspoons fennel seeds, ground (preferably whole seeds freshly ground)
4 tablespoons good extra virgin olive oil
juice of half a lemon
salt and pepper, to taste
Method
Place parsley in a grinder, add salt/pepper, the garlic cloves coarsely chopped, the olive oil and fennel seeds. Blitz until well combined and a lovely vibrant green. Now add the lemon and blitz again (it is crucial to do this step second else the parsley will discolour).
Decant into a container and adjust for seasonings, salt, pepper, lemon and fennel if required.
You can take this recipe and move it in different directions: add a little red wine vinegar, perhaps some chilli flakes and/or some oregano and we start to hit Argentinian Chimichurri territory…
---
---