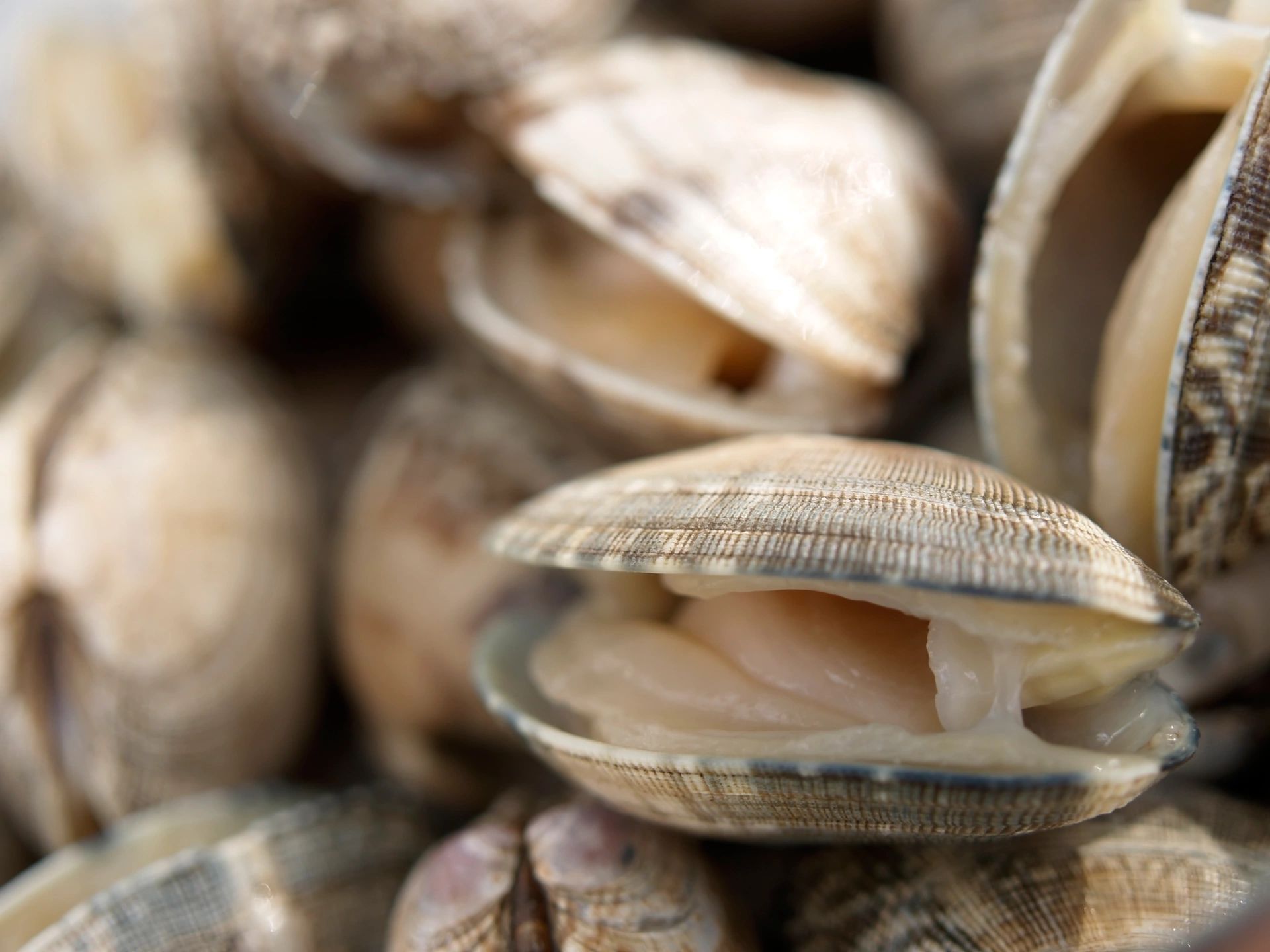 The morning after the night before
So, it's been two heavy nights of Christmas partying, and I woke up a little tender, but surprisingly well considering…
This (late) morning's breakfast was cobbled together from things in the fridge, and bits of inspiration from my head.
We have some tangy spices here, soft yielding potato, crispy bits, creamy cheese to contrast with the chilli heat, and the sunny yolk oozing out gloriously to bind everything together. It's definitely a winner.
It's a rough and ready recipe, so forgive the lack of exact measures!
Aloo and muttar tikki, fried eggs, goat's curd, chilli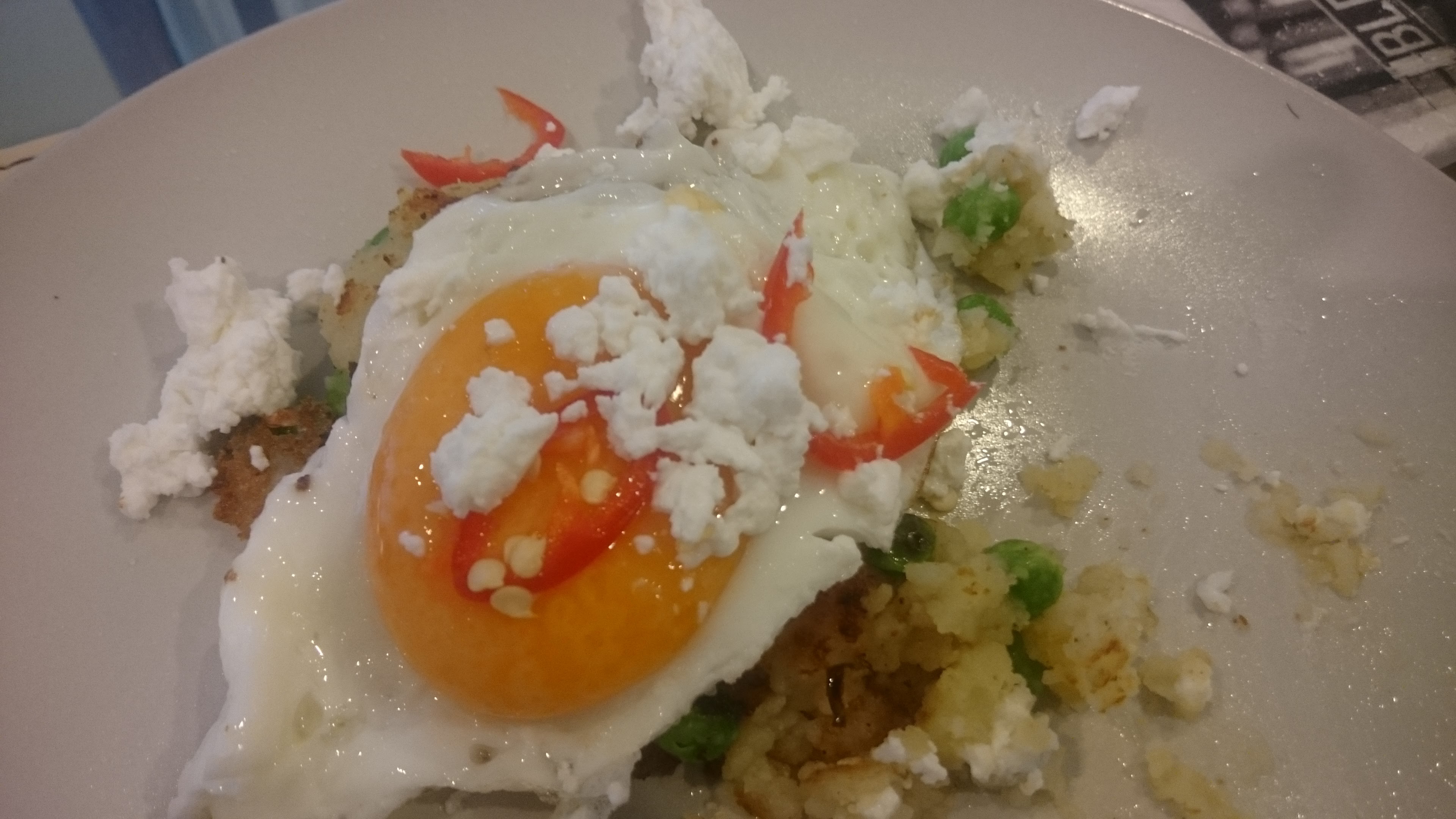 Ingredients (serves 1):
Potatoes
Frozen petit pois
1 indian finger chilli
Chaat masala
Large red chilli, sliced on the diagonal
Goats curd (or a fresh, creamy goats cheese)
2 eggs
Take some good general purpose potatoes (I used floury desiree), peel them and boil until tender. Mash – I like to do this with a potato ricer.
Warm up the frozen peas in a microwave or pan, mix with the potatoes, season with the chaat masala, salt and green chilli and form into round patties or 'tikkis'. If you don't have chaat masala you could make do with a little bit of spice (e.g. garam masala or curry powder) and add lemon for the tang.
Shallow fry the tikkis with a little bit of oil in a frying pan on a relatively high heat: they may break up but that is fine and arguably adds some charm to the dish. You are looking for browning and crispiness on the outside. At the same time fry the eggs in another pan.
To assemble the dish, plate up the potato cakes, add the eggs. Season the eggs, add liberal amounts of the goats curd and sliced chilli and tuck in! I accompanied it with an Indian masala chai.